Jose Chavez was hit by bullet in neck and died at hospital, with three suspects taken into custody after chase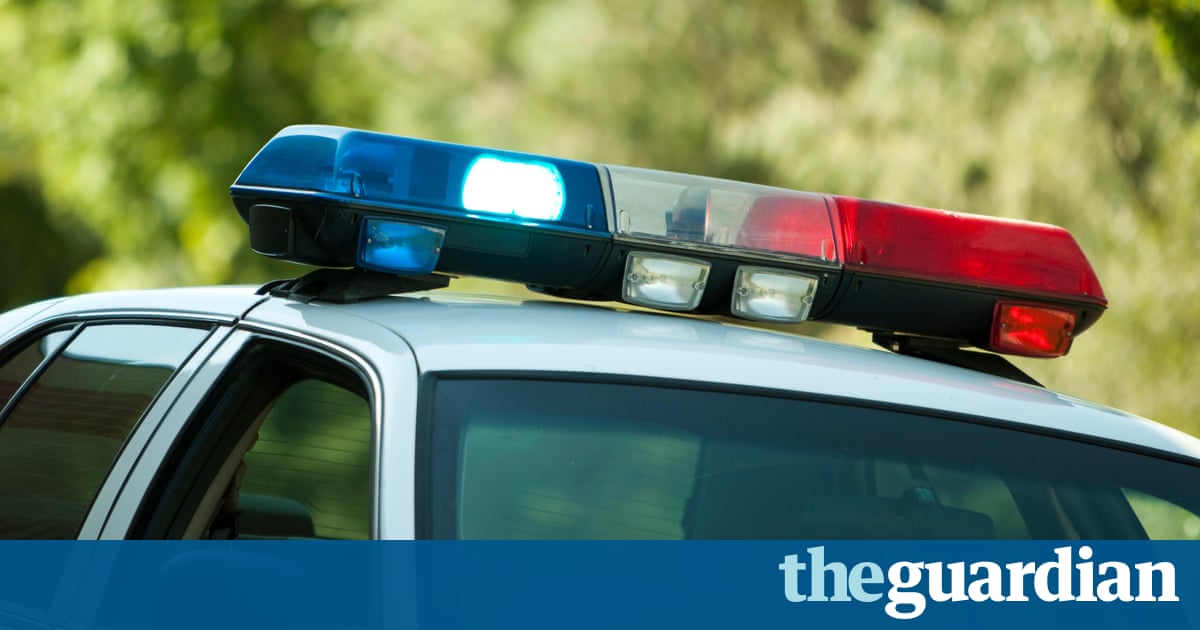 A New Mexico police officer was killed after a traffic stop shooting late Friday, before authorities were able to chase down three suspects and take them into custody, Dona Ana County law enforcement officials said.
The officer was making a traffic stop Friday afternoon in the village of Hatch, about 40 miles north-west of Las Cruces, when a passenger got out of the vehicle and started firing, Dona Ana County sheriffs spokeswoman Kelly Jameson said in a news release.
The suspects drove south on Interstate 25 at speeds up to 100mph, then stopped at a rest stop near Radium Springs, where one of them carjacked a parked Chevrolet Cruze. Jameson said that cars owner also was shot.
Sheriffs deputies spotted the Cruze, pursued it and were able to slow it down with stop sticks; the suspect crashed the vehicle into a pile of wood and briefly barricaded himself in the car before surrendering to sheriffs deputies, Jameson said. The suspect had a gunshot wound to the right thigh, she said.
Meanwhile, deputies tracked down the other two suspects in Rincon after being alerted by a passerby of two men acting suspicious in the area, the sheriffs spokeswoman said.
Thirty-three-year-old Hatch officer Jose Chavez, who had been shot in the neck, died at University Medical Center in El Paso, Texas, authorities say. Chavez had been with the Hatch police for two years.
The motorist, who was not identified, shot in the carjacking also was taken to the hospital; his condition wasnt immediately available.
Authorities didnt identify the three suspects or the injured motorist.
The Chillicothe Gazette in Ohio reported Saturday that James D Nelson II and Jesse D Hanes have been taken into custody in New Mexico on warrants in the 25 July shooting death of an Ohio man, and are believed to be involved in the New Mexico officers killing.
Read more: www.theguardian.com