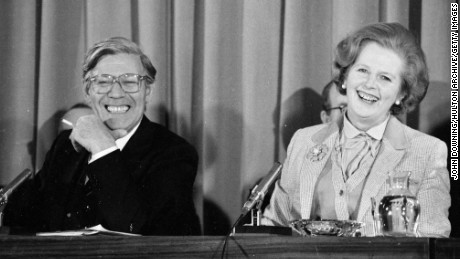 (CNN)Helmut Schmidt — who was West Germany's chancellor from 1974 to 1982 — has died in his hometown of Hamburg, staffers in two of his offices said Tuesday.
Employees at Schmidt's office in Germany's parliament and his personal office both told CNN that he had died.
He was 96.
Schmidt was West Germany's second Social Democrat chancellor until his government was brought down by a coalition split. He remained politically active after leaving office, including following the reunification of West and East Germany in 1990.
He had a heart attack and underwent an emergency bypass operation in 2002, when he was 83.
Read more: edition.cnn.com