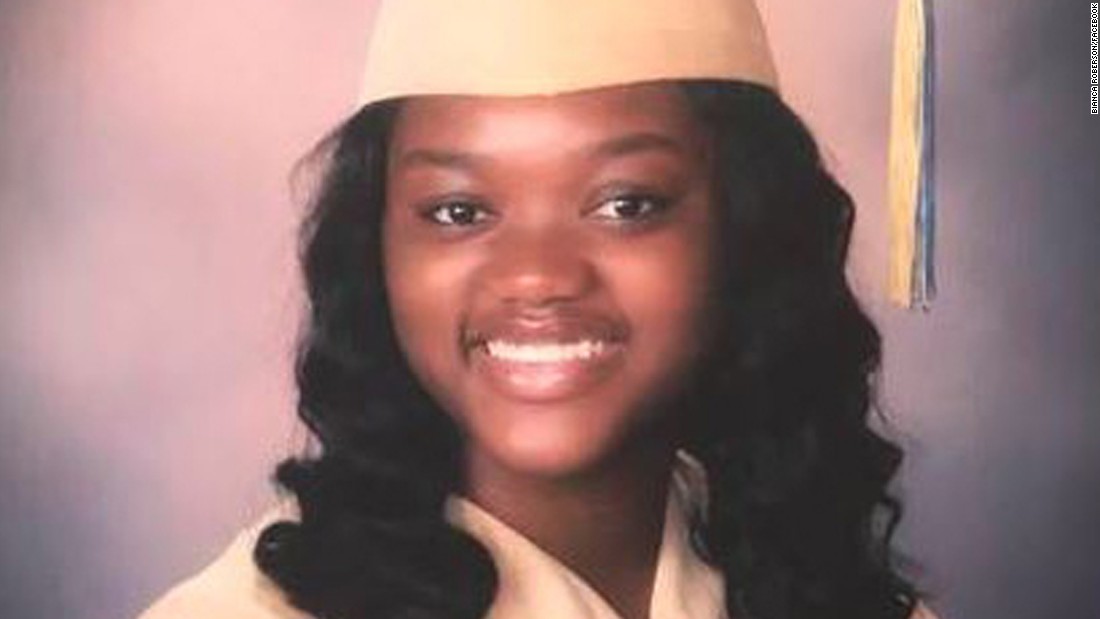 ( CNN) Bianca Nikol Roberson had just left a mall where she'd been shopping for new clothes for college.
Her car and a red pickup truck tussled on the road and now she's dead in what police are calling a road rage incident.
"A man in the red pickup truck pulled out a gun and shooting her in the head, killing her, " said Chester County District Attorney Tom Hogan.