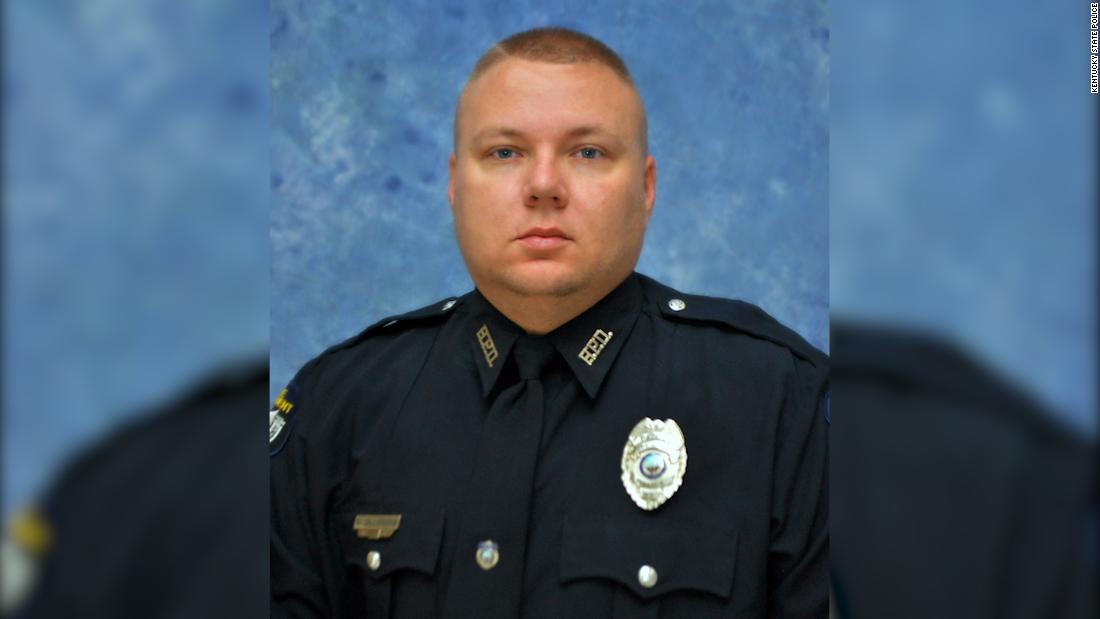 ( CNN) An off-duty police officer died Thursday insouthwestern Kentucky after a human impersonating an officer shoot him, in agreement with the Hopkinsville Police Department.
Meacham was taken to a local hospital Thursday but he died from his injuries, told Trooper Rob Austin with the Kentucky State Police.
After an hours-long manhunt, law enforcement killed suspect James K. Decoursey about 30 miles south of Hopkinsville, the Logan County Sheriff's office said.